Maintenance/Turnaround Services:
Petron   Saudi's   Contracting Co.   Services   Description: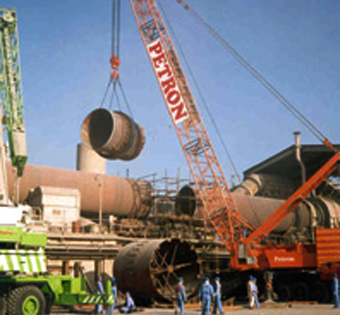 Petron Saudi approach for plant maintenance starts with the study of Inspection reports back up the maintenance plan. Our precise job analysis results in on time project ending even for most critical applications.
PSCC is dealing with Plant Construction, equipment's installation and erection of all type of equipment, Piping, Structures, Skids, etc. e.g.
Heat Exchangers
Pressure Vessels
Storage Tanks
Process Columns
Structural Steel
Pipe Line
Air Coolers
Equipment installation, both rotary and stationary.
Piping of CS, SS and alloy steel with support fabrication and installation.
Installation of instrumentation along with panels and accessories.
Installation of electrical cables, trays and panels.
Erection and installation of structural steel, pipe supports and pipe racks
All Boilers & Heaters LSTK basis and construction works,
Application of Insulation & Refractory in Equipments, Fired Heaters & Boilers, etc.
Maintenance, Overhauling, Cleaning, Revamping of all Boilers & Heaters, etc.